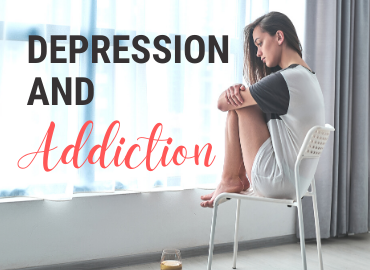 Which Came First?
When discussing the interactions between major depressive disorder (MDD) and addiction, the question of which came first is difficult, convoluted, and likely pointless.
Both make the sufferer more likely to isolate.
Both can come with overwhelming feelings of guilt and shame.
Both often take a toll on the body.
Both negatively affect relationships with family, friends, and employers.
With addiction, the initial use of the substance may be chosen to get enjoyment, cope with pain, or any combination of those two along a spectrum.  Eventually, the pleasure (or alleviation of pain) from using