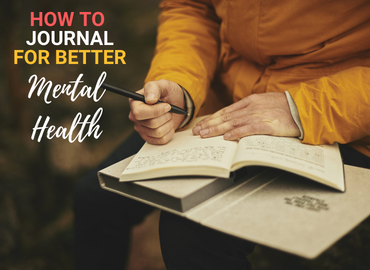 How to Journal for Better Mental Health 
Something we encourage our patients to do is keep a journal. The reasons we do this are many, so we thought we'd outline them in this post. 
Journaling is an excellent form of stress management. It forces one's mind to slow down and concentrate on the task at hand. Staying in the fight-or-flight state isn't so easy when writing about your stressors. 
Visions and goals become that much more real when written down. Journaling isn't just for writing about our problems. Your